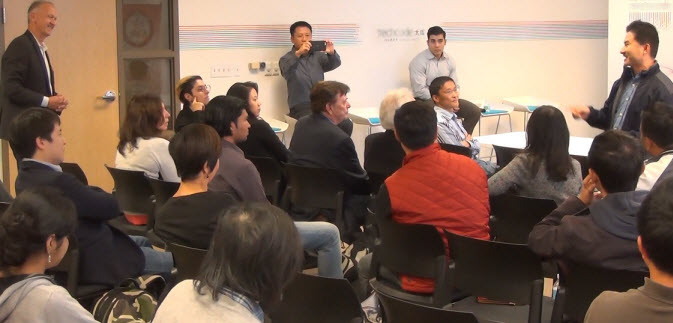 Crowd Pitch Challenge (combo event)
Event for startup founders, entrepreneurs, innovators, business owners, executives, directors, CEOs, CMOs, marketers, sales persons, mentors and coaches. Professionals from various backgrounds are all welcome too.
Learn how to :
• Pitch with Extreme Confidence
• Improve Your Pitch to Win Investors
• Get a Better Pitch
• Grow Your Audience & Profits using Intelligently Designed Marketing
—————————————————
TO PARTICIPATE (PLEASE READ)
—————————————————
EXPRESS INTEREST NOW (Take a minute to fill in form)
Fill in LEARN-YOUR-BEST-MATCHES (<-CLICK NOW) form to give your best matching attendees an opportunity to get acquainted with you hours before the event. Also, if live streaming is available, a link to live streaming will be shared with you if you have filled in this form. Also get familiar with our AUDIENCE-COLOR-CODING (<-CLICK).
Participate in the event in 2 ways :
1. PARTICIPATE VIRTUALLY (FREE)
About 8 hours before the event, check match-making email in inbox/spam folder, learn your 20-30 best matches out of hundreds of participants/attendees. Team up virtually with your best matches from the luxury of your home for free. (Watch live streaming, if available, and listen to your favorite speakers live. Though live streaming is not guaranteed).
Next Event
Date

Jan 18 2018

Time

networking before and after
12:15 PM - 01:45 PM