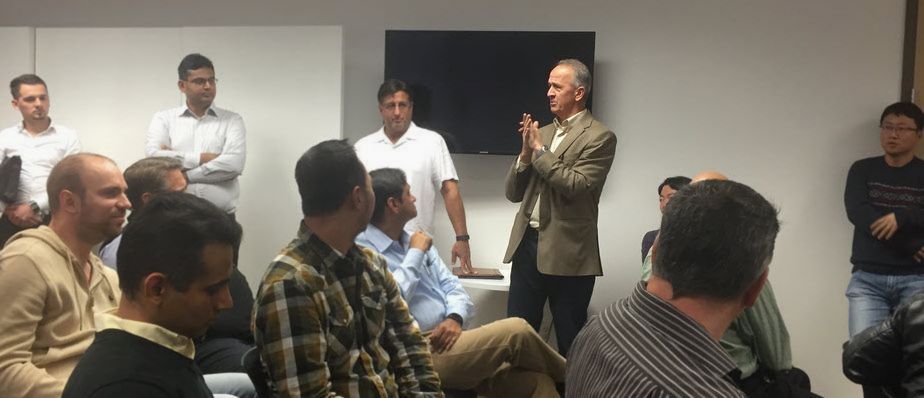 Executive Presence SF: How to Move from Expertise to Authority
This is a short notice reminder of immediate opportunity. (And a discount code below) But please read more to understand the leverage that's offered!
.
An inexpensive, low noise, and high content briefing is happening this Friday, noon time, in San Francisco. The topic is Executive Presence, the gold standard of leadership skill.
Details HERE (Discount Included)
Here's one reason we often bypass professional training: jargon and obfuscation.
The PROBLEM:
Professional leadership is inherently daunting. There are mixed agendas, uncertainty, fuzzy communication, technology glitches, and dynamic competition.
What makes it worse? The Snake Oil: Buzzwords, Jargon, Happy Talk, Hand-waving, BS, and worst of all fanciful ABSTRACTIONS pretending to be knowledge.
Sadly, many skilled trainers and coaches have adopted abstract leadership models full of magic keywords. Bates executive presence model has 20 keywords. A new approach, called "Tilt," has more like a hundred invented aspects. Honestly, this smoke & mirrors complication infuriates me. It's maddening because the confusion slows people down and puts attention on the wrong things.
WHAT'S BETTER?: In my practice there are only two aspects:
Presence and Message.
That's it. These are the two domains of behavior you can focus on to increase your leadership equation. Presence is physical, visceral, intuitive. Message is verbal, cognitive, structured.
Two fundamentals that will be demonstrated, practiced and blended to create impressions, impact, action, loyalty. Simple. Powerful. And grounded in both stage craft and neuroscience.
I explain these elements and many more in my 2 hour briefing. You will gain this insight, watch and participate in demonstrations and measure where you stand with the big P and M.
It's this Friday at 12:30, the last time in San Francisco until June. You need to hear a better way to understand leadership and you'll be happy you did it!
Details HERE.
For recipients and colleagues, please use discount code VIP50 to receive a 50% discount on your ticket.
If you have any questions or thoughts feel free to reach out at any time.
Thanks again!
Roy Terry
408-605-0846
Next Event
Date

Jan 18 2018

Time

networking before and after
12:15 PM - 01:45 PM